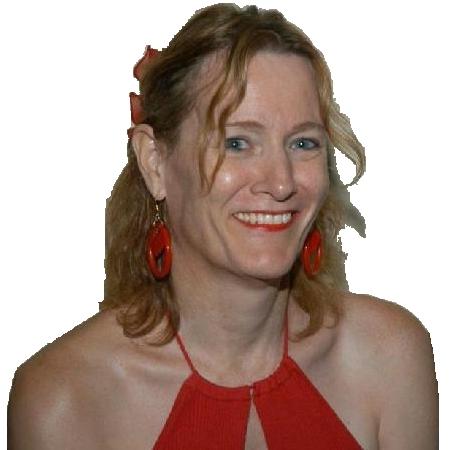 Lannie's picture page

(...and more photos at my Picassa site)

Bio - A little bit about me

lannierose@gmail.com Please write to me!
Gender and Transitioning
Genital Nullification — How about SRS without all that dilation bother?
My Cancer Angels — Thank you to the angels who helped me survive my cancer treatments
Life Wish — Hooray! I made it through my cancer treatments and things are looking up
Death Wish, Part 3 — Sorry to keep harshing your mellow...
Death Wish, Part 2 — Let's talk about suicide...
The Hardest thing You'll Ever Do? — Changing your sex, surviving cancer, or learning to surf?
Death Wish — Death knocks on my door; I welcome her in
New Year's Wishes — This year, I wish for an orgasm ... again!
The Show with Hal — Lannie's first radio appearance, on station KRXA 540 AM in Monterey, CA (this is an mp3 sound file; click the link to play, or right-click and Save File As... to download; or subscribe to the Lannie's Website podcast)
First Orgasm — Not mine, unfortunatley. A friend describes her first orgasm after SRS.
The Clothes Make the Woman — My love of women's clothes has always embarrassed me...but no more!
A Transsexual Manifesto — Being that transsexual people are the equals of cisgender people...
Out and Proud — Written for Out Now (ON) Magazine, Pride edition, 2007
The Grass is Always Greener — Who has an easier time of it, trans women or trans men?
A Word to the Spouses — Your husband is going to become a woman; what now?
Transgender 101 — The basic facts about being transgender
The Best Sex Life — Who's gettin' the most and the best?
Triangle Speakers — My three-minute bio when I sit on LGBT speaker panels
How To Pass — In 10 not-so-easy steps
The Tyranny of Passing — A guest column by Holly Boswell
Lannie talks about sex — At Cal Dreamin' 2006
Munch — Eating with the BDSM crowd
Page Fault — Comments on an offensive ad for Motoral pagers
Forever Young — Do cross-dressers think women really dress like that? No!
Transition Sooner! — Are you being prudent or just stalling?
Worth a Thousand Words — A thousand words about taking pictures
What Gender Am I? — Post-op, but still not sure where I fit...
Counterfeit Bills - Stealth dating: I feel like I've been passing counterfeit money
Harvey Milk, Stealth, and Thanksgiving
Anti-Stealth — Reflections on living with my transgederism out in the open
10 Things Crossdressers Don't Know About Transsexuals
9 Things I Recently Figured Out About Transsexuals, and 1 Thing I Still Don't Understand
All That! — Thanks to Team Lannie for femme'ing me up
Trannies in the House! — Some facts and thoughts about the prevalence of transsexualism and transgenderism; there are a LOT more of us than I thought!
The Transgender Hierarchy of Needs — Lannie explains transgenderism in the framework of Maslow's Hierarchy of Needs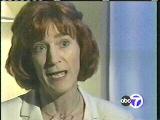 My television debut — I am interviewed on ABC-7 News at Eleven on 10/25/2002
Transgender: what you don't know — As published in the San Jose Mercury News, 10/23/2002
Understanding Part-Timers — Some thoughts about living gender roles full time vs. part time
Three For My Dad - A story, a poem, and a song for my father
Neo-Vagina Monologues — Lannie speaks gen-Italian
Transitioning: The Bathroom Battles — It always comes down to the bathrooms...
Laser hair removal —*** Updated 1/2007 *** My experience—pretty good, so far...
Beauty Tips
Written as TG Forum Beauty Tips features
Never Shave Again! — Don't shave, epilate!
No Cigs, No Sun, No Suds — Cut it out, be healthier and more beautiful
Help Me Make It Through The Night — Carry a battery operated razor in your purse

Adventures, Reviews, Stories
Inside the Women's Locker Room (Part Deux) — Oh yeah!
Trick or Treat? — How I spent my Halloween
Diva Las Vegas, May 2002 — More fun in Sin City
Power Exchange — A brief review of San Francisco's famous sex club
The Forum Nightclub — The TG Party Girls visit the new Sunnyvale dance club
Las Vegas, November 2001 — Some things to do in Sin City
Southern Comfort 2001 — My experiences there
Review: Rev Horton Heat with Nashville Pussy — At The Usual in downtown San Jose 7/2001
Lannie's San Jose Club Adventures — A bad date and some good dancing

Songs and Poems
Oil Spill Song
Jesus, the Buddha, Mohammed, and Abraham, dancing and laughing together —A meditaion inspired by A Course in Miracles
I have been to the dungeons —Well, I have
I'm Writing a Book —And you are in it!
Mistaken For A Boy (Don't Want To Be) —Do you?
I thank the goddess —..That I'm a woman today!
Lannie's Limerick — Limericks are supposed to be dirty, aren't they?
Dilation Song —..for all you post-ops out there
Recuperation —My post-op song..
The woman who loves babies plants the seed
Be calm, my heart, those footsteps are not hers
Awash in music —Not by me, but for me!

Miscellaneous
Lannie's Celebrity Look-alikes
Lannie's Wit and Wisdom — ...Such as it is..
Dr. Annette Cholon and Dr. Peter K. Davis — A little bit about my SRS surgeons
I'm Lannie, and I'm an alcoholic...
Inanity Club — Were you rejected by that hoity-toity club with the similar-sounding name? If you have a sense of humor, come on in for a chance to be rejected by a much classier organization.
San Jose recognizes same-sex marriages — ...And I was there!
State of the Union — George W. Bush's shocking, transsexual 2004 State of the Union address
Mission to the Sun — President Bush's bold new space initiative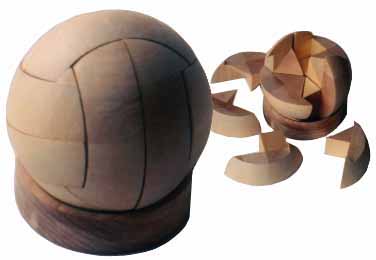 The Ball - A short science fiction story: Could a simple wooden ball hold the key to unlock all the secrets of the universe?
A Potpourri Column — A mix of stuff written for TG Forum
Letters to the editor — ...Opposing the war in Iraq
Messaging Etiquette — did I blow you off in Yahoo Messenger? read this!
Reminisce — Some memories from when my mother was a young girl
Bye, Mom — My mother's obituary; she died March 23, 2007; God bless her soul, may she rest in peace
Here it is in plain text, if you cannot view the .mht file: Bye, Mom
Marriage can't work! (Or can it?) — A transsexual person's perspective
Sympathy — Reaction to a sad event
Do you know me? — Some boring biographical details
I'm So Glad, A Rock Epic — Spec screenplay